Exceptional IT Professionals Work Here
We're IT professionals focused on producing successful results for our higher education clients. You can learn more about our company here.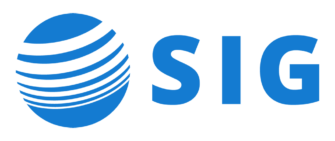 We look for experienced professionals – typically with 10+ years of experience in higher education. We prefer doing work to playing politics, and we always aim to do what's right for our clients.
If this resonates with you, you may be a perfect fit to join our team. But first, we want you to know more about the SIG culture that we've worked so hard to build.
Employee Support
We believe the best client service is achieved when we support our consultants and our consultants support each other. As an employee, it's important that you have access to other members of the SIG team for sharing knowledge and help with challenges, while maintaining autonomy in your work.
Upon hire, each consultant is given a sponsor and assigned to a Community of Practice. These communities confer and meet occasionally throughout the year for team building and professional development.
Just Consulting, No Politics
Everyone at SIG is expected to maintain honesty and professionalism. When working with clients or colleagues, we want the focus to be on success, teamwork, and timeliness. That makes our management structure flat, with access to even the top level of the organization being just a phone call away.
Stable Growth and Retention
We can promise you stability. We've been in business for more than 30 years and have steadily grown to over 100 professionals. We are proud of our high employee retention rate, and we offer competitive salaries and top-notch benefits.
SIG Compensation and Benefits Package
SIG is committed to transparency throughout the interview process. Our compensation package consists of salary, annual bonus, and a retirement benefit. The general pay scale for all senior consultant positions is based on experience and related skills.
Qualifying SIG consultants receive a benefits package including:
Medical – This link leads to the machine-readable files that are made available in response to the federal Transparency in Coverage Rule and includes negotiated service rates and out-of-network allowed amounts between health plans and healthcare providers. The machine readable files are formatted to allow researchers, regulators, and application developers to more easily access and analyze data.
Dental
Vision
Flexible spending plan
Holiday pay
Paid time off
Life insurance
401K
About You
The next IT professional to join our team has four strong, demonstrable, and well-nurtured characteristics:
Experience: You have 10+ years of IT experience as a CIO, CTO, project leader, or consultant. It's a big plus if you have direct experience with Banner®, Workday®, Colleague®, or Oracle® ERP systems.
Integrity: You're honest and forthright and exercise professional communication to maintain your integrity with your employer and your clients. You don't need to be told what is right because you already know and choose to do it.
Results: You not only have experience in IT projects, but you can demonstrate results that you've achieved. Innovation and ingenuity are highly valued.
Leadership: You understand that every project, client, and team requires effective leadership to reach their goals. When it comes to producing meaningful change, leadership is an important ingredient.
Current Positions
Below is a list of the positions that SIG is recruiting for at the present time. Please be aware that we do not always have immediate openings for these positions. Our intent is to have qualified applicants so that as the company grows and new opportunities develop, we are prepared to meet our client's needs.
You may have worked in higher education technology services and have expertise not listed in these positions. We are always looking for senior staff with executive-level experience with ERP implementations, business development, technology transformation, or other similar activities.
If you have this kind of experience and have worked in higher education for ten years or more, we would like to hear from you. Please send a note describing why you might be a fit for SIG, along with your resume, to hr@sigcorp.com.