Higher Education CRM Consulting & CRM Services
Customer Relationship Management to Improve Your Enrollment Strategy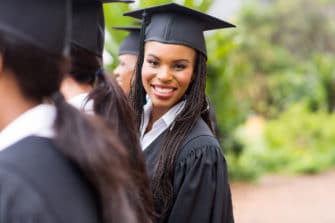 CRM for higher education enable universities to streamline their communications and track and report on an individual's journey within the institution. This leads to a more engaged student and provides a better understanding across teams and eventually, an increased return on investment.
To stay ahead of the game, universities need to drive value at every stage of the student lifecycle. If not, they run the risk of losing prospects to more astute institutions that better cater to their students' expectations. CRMs help universities manage communications before they enroll, during their tenure, and after they graduate.
SIG can assess the needs across your campus departments, identify the right solution, or provide specialized resources, project management, and technical staff to accelerate your CRM implementation.
A CRM can help your institution with:
Consolidation
A quality CRM will enable your institution to streamline your communication efforts across the entire student lifecycle through easy data segmentation and automation, saving on time-consuming administration and operational tasks.
Reporting
Gathering data and inputting it into a report is an arduous task, but it doesn't have to be. Built in business intelligence and reporting systems mean individuals and departments can do away with spreadsheets and access reports instantaneously. Plus, it'll help you gain insight on your enrollment pipeline, which will allow staff to make informed changes to strategy more quickly.
Time savings
Time freed up on administrative tasks can be channeled into creating targeted and meaningful content. Automating email marketing campaigns can do great things to boost engagement. Imagine having pre-scheduled communications at different stages of the admissions process and segmented according to things like academic subject and level of study! This only enhances the student journey.
Consistency
Messages in the form of emails and calendar invites delivered in a consistent, timely way can help institutions drive academic results as well as donations. Regular communication helps the university to establish itself at the forefront of the stakeholder's mind, pre and post graduation.
Recruitment
With the correct too, an institution can build and implement an excellent student recruitment campaign, and having access to data highlighting the most engaged applicants can help the admissions team target the right candidate at exactly the right time, ensuring the best applicants reach enrollment.
Student-focused interactions
The ability to see academic and personal interest together allows recruitment and admissions teams to reach out with relevant content. This content will be directly in-line with each candidate's needs. As a result, the relationship with each student becomes more personalized and a higher level of trust is built only enhancing the students journey.
Insights
A CRM can help institutions track how prospective students initially find them. This enables marketing to determine where the largest scope is and where there is room for improvement only improving the student pipeline.
Have a Strategy
Colleges and universities are adopting customer relationship management platforms to support their recruitment efforts, facilitate ongoing touchpoints and communications throughout the student lifecycle, and improve engagement of alumni and donors.
A well planned and implemented CRM can drive personalized experiences for applicants, students, alumni and donors, while providing institutions with analytics and insights to inform their strategies. Many institutions have discovered the power of bringing together multiple disparate systems to engage and track students from the admissions process all the way to graduation and alumnus.
How SIG Can Help
Needs assessment and procurement
Planning and risk assessment
Readiness assessment and change management
Implementation services including integrations, file feeds, data imports, and unified applications including interface with California Community Colleges
Interim or ongoing staff augmentation
Training and documentation
SIG has helped dozens of institutions select, implement or optimize their CRM environment. Our team of experienced professionals have deep knowledge of information systems and have supported integrations with:
Ellucian CRM Recruit and Advise
Microsoft Dynamics
Salesforce
Sugar
SIG provides step-by-step guidance during an implementation from project kick off to go-live, jump start preparations for migrating to a new platform, and assistance with setting up other tools in your technology environment.
With SIG's help, some institutions have accelerated their implementation timeline from 18 months to just five months.
---
See Our Case Studies