Operational Performance Management
Are you struggling with maintaining your institution's software while balancing other priorities?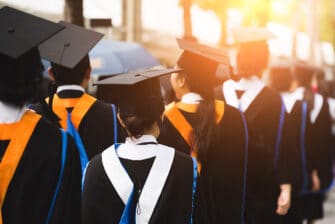 We all know that sinking feeling followed by panic when software fails. Your institution depends on its technology and when that technology doesn't work properly, it can adversely impact students, faculty, and staff. If your staff is challenged with finding the time to perform important system maintenance, OPS is a cost effective and turn-key solution that can help.
What is Operational Performance Services (OPS)?
As a leader in Higher Education, SIG has created a comprehensive maintenance solution that can help keep your software properly serviced and allow your staff to focus on the business at hand…educating students. OPS offers a customizable framework with features that make life easy for busy staff and managers. At the core of the framework is a set of customized activities that are unique to each functional area and aligned with the academic calendar of events.
Benefits:
Smoothly run systems
Avoid unexpected outages
Meet security and compliance requirements
Leverage new features and functions
Increase efficiency and productivity
Reduce support costs
OPS includes four total sessions, one per quarter. Sessions are customized to meet each functional area's needs.
The OPS Maintenance framework is focused on four core areas. Below we have provided a brief description of some of the activities performed. Please contact SIG for a complete list.
System: Review updates, new regulatory releases, and impacts to processes and/or policy changes affected by updates
Security: Evaluate changes to system access as it relates to on-boarding and off-boarding staff
Training: Provide Micro Training sessions when needed. These are 10 to15 minute training sessions focused on essential "need to know" elements
Operational Readiness: Prepare staff to perform essential duties necessary for the upcoming quarter.
OPS is an affordable and comprehensive subscription service available to all areas of your institution. Contact us to hear more about this cost effective solution.
Click on your area of interest for a more detailed list of optional tasks.