Looking for a new enterprise application?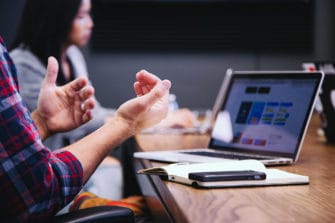 We can assist your institution with the process to procure the next Enterprise Resource Planning (ERP), Learning Management System (LMS), Customer Relationship Manager (CRM), service desk platform, or any other enterprise technology solution.
We help you understand and document your requirements, and prepare vendors prior to demonstrations so that your selection process will be efficient and your institution will be successful selecting the right product at a competitive price.
Our recent procurement clients have selected many different ERP vendors including:
Ellucian
Jenzabar
Oracle
Unit4
Workday
Campus Management
SIG has active partnerships with Ellucian, Oracle and Workday. SIG compensates these vendors for this privilege and must go through a vendor-defined process to gain this recognition. SIG is pursuing similar alliances with the other ERP vendors in the Higher Education marketplace. These relationships position SIG to continue providing an informed, knowledgeable approach to assist our clients to choose the latest in technology and the best vendor solution that meets their needs and budget. Through partnerships, SIG gains access to vendor roadmaps and technical directions for these ERPs.
Our clients always make the final selection decision themselves.
A Refined RFP Process
SIG has developed a structured "Thin RFP" solution that helps higher education institutions select ERP products and services. For many clients the "Thin RFP" process is an important part of their procurement strategy. This solution is an alternative to the traditional ERP procurement process, which requires detailed specifications and detailed vendor responses to them.
SIG's Thin RFP provides a streamlined and structured but flexible approach to mission critical software procurements including:
An approach focused on future state requirements
Software solutions are evaluated by key functional and technical users who actually utilize system
Software is evaluated based on detailed scripted demonstration where a vendor must show how their solutions can address detailed user requirements
A focus on cloud/SaaS solutions that provided powerful extensibility tools for system configurations, and can provide tools for easy bi-directional integrations with other mission critical applications
Evaluation of integrated workflow, data analytics and reporting solutions across the entire solution
Optional services include utilizing Business Process Improvement workshops to identify future state requirements
Pricing evaluations will provide 5 to 10 year Total Cost of Ownership (TCO) including project/change management, training and implementation services
---
Download Our White Paper
Check Out Our Case Studies